The Security log gives you insight into recent authentication and other security-related actions for your account. Your security log also details when you performed each action.
Security log events are retained for 15 days in your PlanetScale account.
You can review your security log in your PlanetScale account settings.
Go to your PlanetScale Security log page.
Once there, you can filter your Security log by Action.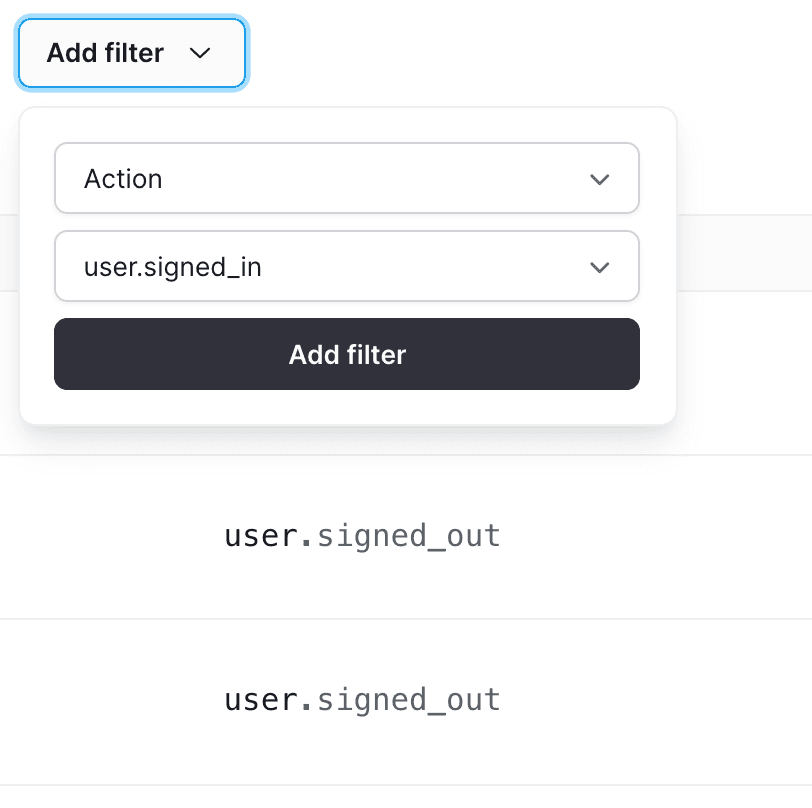 You can track the following events in your PlanetScale account:
PlanetScale security log events
Actions

user

signed_out

signed_in

accepted_tos

updated_name

updated_email

enabled_mfa

disabled_mfa
Next steps