PlanetScale features
What is PlanetScale?
PlanetScale is a MySQL-compatible serverless database that brings you scale, performance, and reliability — without sacrificing developer experience.
With PlanetScale, you get the power of horizontal sharding, non-blocking schema changes, and many more powerful database features without the pain of implementing them.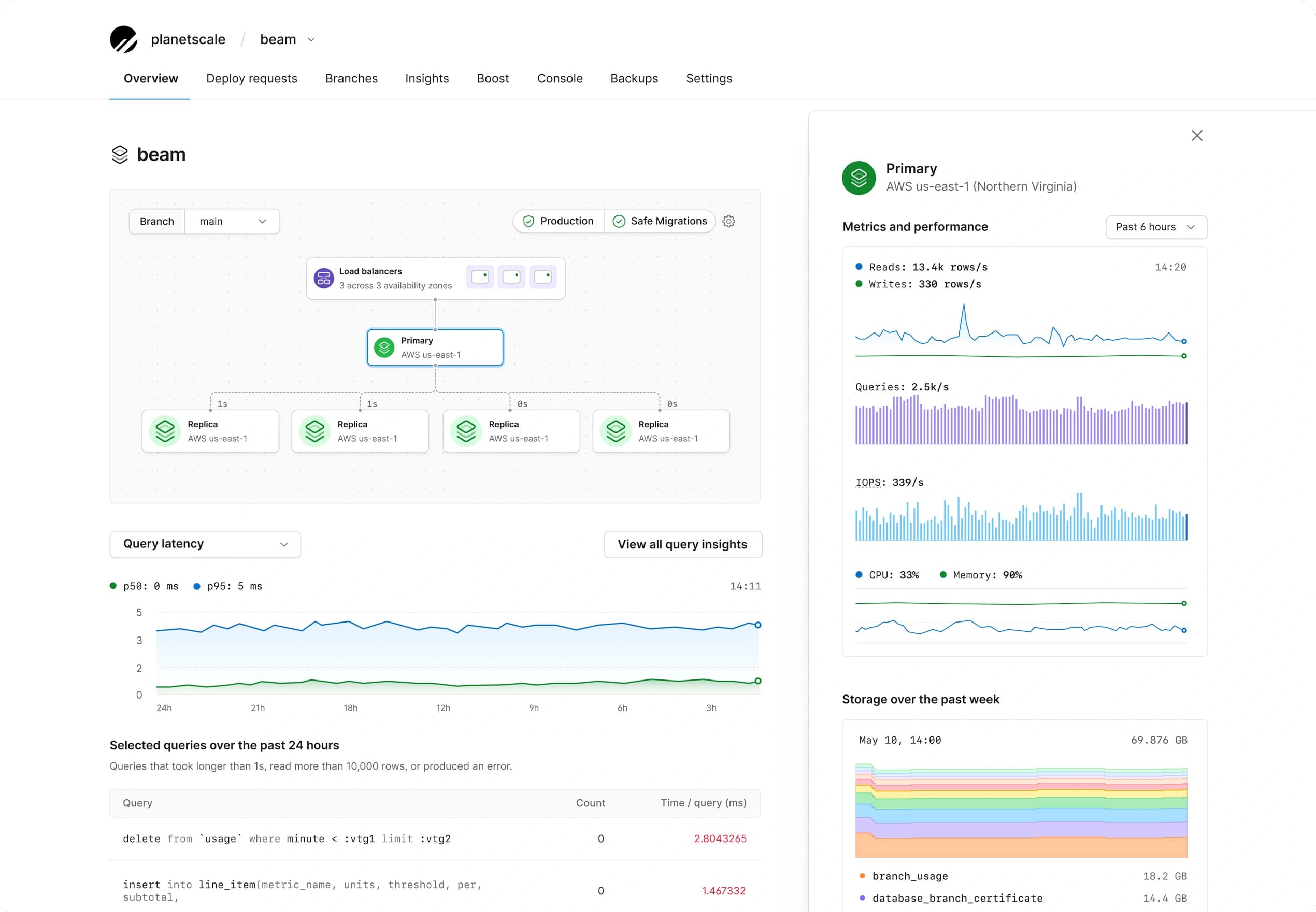 Familiar workflows
Branch schema like you branch your code.
No compromises
Unlimited scale and high database performance — you don't have to choose.
Read-only regions
Support globally distributed applications with read-only regions.
Zero downtime imports
Get started in minutes. Keep your existing database running while we do the import.
Successfully connected
Connected to prod-db on legacy.database.org
Performing initial import from external database
Table
Status
users

4,123

rows imported
pull_requests

254,998

rows imported
issues

844

rows imported
stratocaster
Import your data
Bring over your current data. No downtime. Like magic.
Data imports get you up and running with a simple move from your existing database to a PlanetScale database. Free of worry from downtime, data loss, or complicated migrations.
Keep your existing database running while we do the import
No data loss throughout the entire import
Convenient dashboard tool that requires no tedious exporting
The last database you'll ever need
Your business deserves a predictable database.
Never worry about another 3am wake-up call saying the site is down. 
Give your engineers the power they deserve with a PlanetScale database today.