PlanetScale ranks 188th in Deloitte's top 500 fastest-growing companies
We are pleased to announce that PlanetScale has been named on the Deloitte Technology Fast 500™.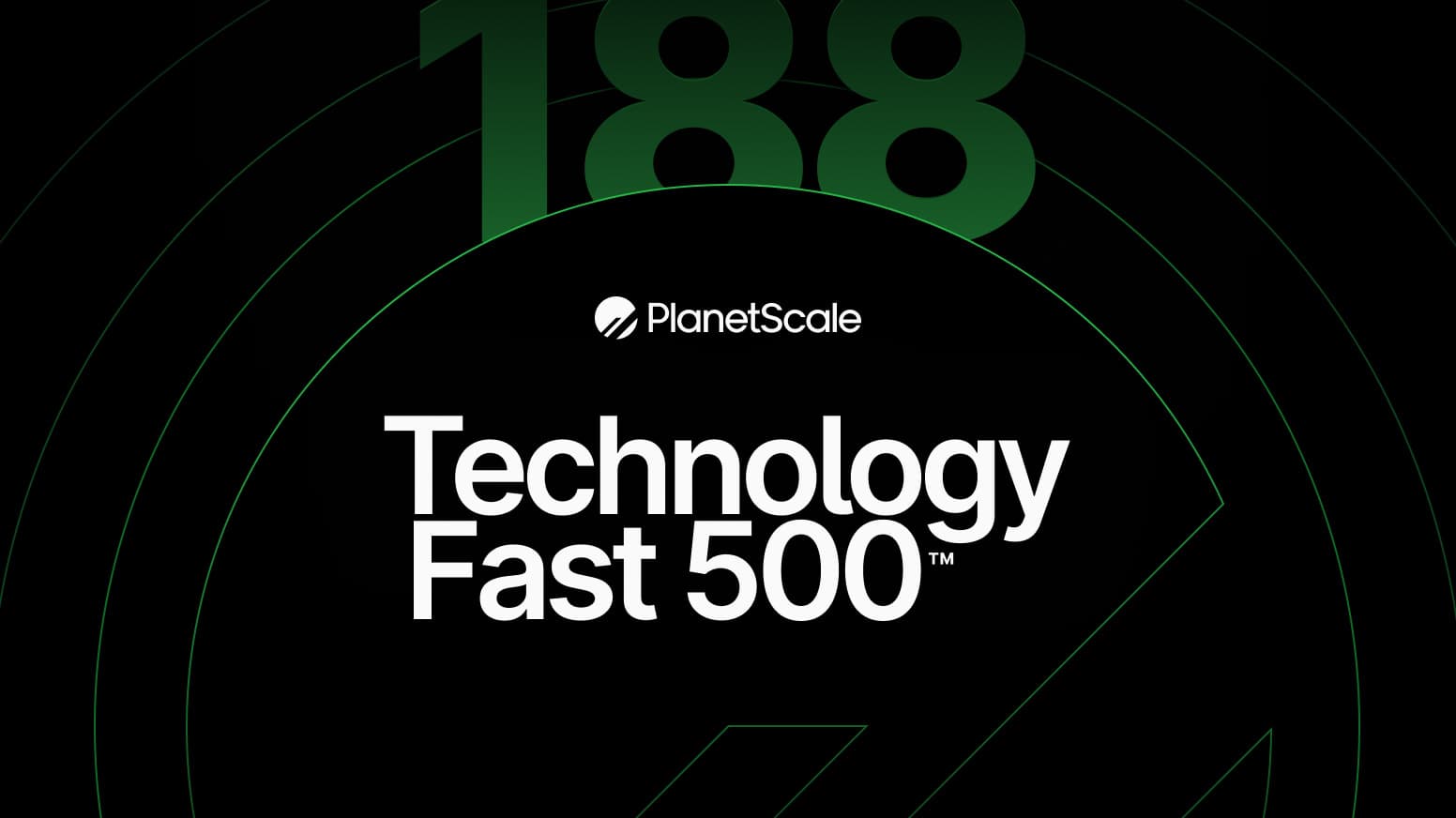 Every year, Deloitte ranks the fastest-growing companies in North America in technology, media, life sciences, fintech, telecommunications, and energy tech. The awardees are chosen based on the percentage of fiscal year growth they've experienced.
The Deloitte Technology Fast 500™ is now in its 29th year, and PlanetScale is thrilled and honored to share that we've placed 188th out of 500.
This isn't the first time PlanetScale has been recognized for its growth trajectory. Our workplace culture and product innovation have also been highlighted via Fortune Best Small Workplaces, Redpoint InfraRed 100 — the most promising companies in cloud infrastructure, Inc. Best Workplaces, and InfoWorld Technology of the Year awards — all in the last 12 months.
Since our inception, we've made it our mission to be the world's most advanced MySQL platform. We're trusted by brands like MyFitnessPal, Attentive, and Barstool Sports, bringing companies all over the world scalability, performance, and reliability — without ever sacrificing the developer experience.
By leveraging PlanetScale and its cutting-edge features — like branching, real-time query analytics, and non-blocking schema changes — users can spend less time worrying about their database and more time on what actually matters: their own applications.
Thank you to Deloitte for this incredible honor, and a huge thank you to our users who make it all possible.