International Women's Day 2021
To celebrate International Women's Day we took some time to ask ourselves the women of PlanetScale what questions we'd want to answer and then share regarding our careers in tech.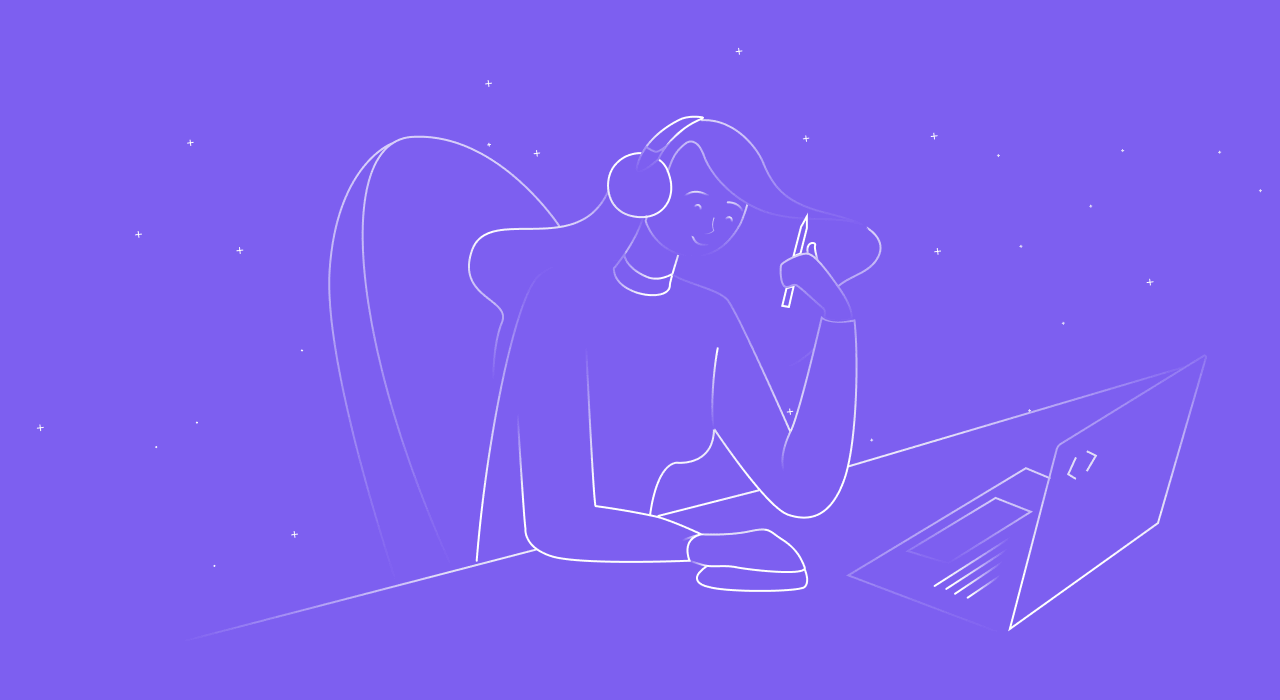 To celebrate International Women's Day we took time to ask ourselves, the women of PlanetScale, what questions we'd want to answer regarding our careers in tech.
After collecting our answers we transformed them into this blog post to share our different paths, our variety of motivations and professional accomplishments, and interests outside of work. We wrote this blog post in a mix of direct quotes and some that have been transformed into prose, based on our level of comfort of having our exact responses shared.
We hope you enjoy reading what started out as an nascent idea within our women's group.
The women at PlanetScale hail from a wide range of backgrounds, from computer science to liberal arts degrees, and while our experiences have been important they have influenced but not defined our paths.
My first encounter with a computer was with an IBM PC where I learned to program in BASIC at the age of 13 or 14. That was the spark that led me to study electronics and computer engineering in college and eventually to a career building software.
Deepthi Sigireddi
I studied Math and Spanish lit as an undergrad, so I clearly had no idea what I wanted to do post college. I fell into a role that led me to data analytics and I fell in love with trying to understand what customers were doing and how we could help them be more successful.
Lucy Burns
While some of us always knew we wanted to work in tech, others were convinced through exposure to things like self-driving cars or robotics. And, once we started, we thrived because we were surrounded by the brilliant people that accompany the start up industry.
I was practically born attached to a keyboard. From age 3, I was tapping away at my father's little Macintosh Plus, and growing up, building out and messing around with my computer was my constant hobby. I always knew I was going to be an engineer, and I'd signed up for my university of choice even before starting my last year in high school.
Liz van Dijk
The boundless opportunities to solve challenging problems on both the technology and business sides engaged our inquisitive minds. An atmosphere that is fun, iterative, fast-paced, and that provides the chance to fulfill our desires to continuously learn drew us in. And, a passion to connect to users and help them, and the business, move forward motivated us to continue.
Simply it looks like fun. I love logical thinking and problem solving.
Emi Tsukuda
As a software engineer in the Bay Area, I just kind of fell into tech. But I love how iterative and fast-paced it can be.
Frances Thai
Learning and applying technical knowledge to meaningful and challenging problems. We relish the challenge of making databases, a field that tends to be thought of as unglamorous and difficult, fun and easy to use. The difficulty and depth of knowledge required to address these expansive problems makes us feel as if our opportunities to learn and grow are unlimited.
So many things! I love getting to learn and apply technical knowledge constantly, and always towards building something that will be delightful and useful to customers. But at a startup, I especially love being able to put on different hats. Though I'm an engineer, I like getting into the weeds of understanding our market, our customers, the business value of what I'm building, and also the design and usability of our products.
Frances Thai
Joining this incredibly smart and patient team has broadened my knowledge. My role at PlanetScale and the size of the company gives me the opportunity to work on a wide range of tasks.
Marla Potterveld
The work we do has an impact. There are always new projects where we can directly contribute and where we learn something new every single day. We set tasks up, prioritize them, and complete them across all areas of the company. We look for ways to enable team members to work together, be creative, learn, excel, and be happy and proud of our work. Many of us are the first and only person in our role, so we develop most processes, projects, and objectives from scratch.
I love the company, the people, the fact that I am able to have a huge impact on my role, and to be the first person to build it out and help build out the future team. The whole PlanetScale team is amazing. I am constantly learning so much from the team and everyone is always willing to help me out if I have any questions or need any support. I also love the excitement and constant innovation at PlanetScale. I'm always excited to see what's new every week!
Sara Manteghi
The members of our team. The people at PlanetScale, and the open source community surrounding Vitess, have been welcoming and friendly communities. Our team is diverse in both professional and cultural backgrounds. We respect and utilize those backgrounds each day working with our group of talented yet humble people.
The sense of friends and family at work and the culture in the tech industry is what really captivates me about working in tech. I love that I get to work with people from around the world that I otherwise would likely not be able to meet.
Kristee Langham
Personal Interaction with employees and the diversity in daily projects, challenges. Not to mention I literally learn something new every. single. day.
Lori Clerkin
We want more women to join us.
Working at a tech company doesn't look a particular way. We are passionate creative women that work in every part of the business. We get up in the middle of the night to resolve incidents as SREs. We dive deep into the intricacies of technical issues as full stack engineers and tech leads. We propel the business and our customers forward in Sales, Technical Account Management, Finance, Ops, Legal, and HR.
We are capable of success in every layer of the technical stack AND business. We need more of us to help convince the world of that.
Liz van Dijk
Women in tech have been amazing role models. They are ambitious, resilient, confident, and motivated. I am new to my career as I just graduated college back in 2019. The amount of support I have had from other women in tech throughout all the different companies I have worked at has been amazing. They have helped motivate and guide me as I continue to grow in my career.
Sara Manteghi
Beyond our job responsibilities we also support and mentor each other inorder to encourage each of us to achieve our aspirations. We work to promote conscious and proactive investment in making environments more welcoming to women, and hold our male counterparts accountable for their role in changing the unintentional attitudes that discourage women from joining the tech industry.
The level of casual, unintentional sexism women face working with men who have the best intentions can be pretty high. It's important to realize that if you are a man, it's not enough to not be sexist, you have to actively be trying to make the environment better for women.
Lucy Burns
That it is important to invest in getting more women into tech, because it will bring opportunities to all, and contribute to creativity and innovation in solution finding, and in implementation; that there are ways to make environments more inviting, and welcoming to women, and that we all have to very consciously and proactively invest in doing that.
Tal Niv
They are pretty cool! In addition to women in tech having a certain drive, I also find outside interests include some pretty awesome stuff… Not to be meant as a stereotype but I really find women in tech having creativity that expands outside of their work environment.
Lori Clerkin
We've done many things across our respective roles from externally validated production of products to introspective growth.
At her last company, Frances worked with a small team building a new privacy product - and in just a few months, they launched it at their annual user conference. Deepthi leads the inclusive naming project in Vitess, which is on-going, but moving in the right direction. Liz was a VP of Business Services at a 150-person company before turning 30. She led all Internal IT and Security initiatives, the Business Analytics unit and managed all GTM Operations, with a team of 7 direct reports.
Sara and Emi were most proud of achieving their goals to work in or change their careers to the tech industry.
Lori promotes rescuing animals via adoption from shelters and other organizations, while also finding the time to complete 8 Iron distance triathlons, as well as 22 stand alone marathons and several triathlon and running, biking, and swimming events of all distances over the years. Karen earned her degree while working full time for a young startup where she was putting in 60+ hours each week. Tal works to stay ambitious and driven by studying continuously and pursuing different incredibly satisfying roles, all in addition to the feat of raising a family.
PlanetScale's vision for the future, and its dedication to making the databases space highly usable, friendly, and delightful fascinated us. Both our product and Vitess, the foundation of our backend infrastructure, are interesting and constantly innovating. Building a service around them seemed like a great thing to be a part of and we were excited about the roles we would fill. A few of us knew the founders from previous jobs. Their passion for this project was infectious, so it didn't take long for us to decide to join them.
Vitess is a great piece of infrastructure and building a service around it seemed like an amazing opportunity.
Deepthi Sigireddi
After graduating coding boot camp, one of the alumni from the school referred me. After learning about PlanetScale, I thought this is exactly what I want to learn and work on.
Emi Tsukuda
The culture of the company with all the smart, humble, talented, and fun people.
Karen Wong
A past co-worker reached out to me and had nothing but great things to say about PlanetScale. It is reminiscent of the start-up culture that I missed in my previous role. Being a part of something that is growing so rapidly really intrigued me.
Kristee Langham
I joined PlanetScale because the problem being solved is interesting and challenging. I also found out more about the dedicated and passionate open source community that respects Vitess, the foundational software behind PlanetScale, which was a nice change of pace.
Marla Potterveld
The people, the product and the product potential, the exciting role, the opportunity to create unique processes that fit, and that can set a standard for quality!
Tal Niv
Plus Rocco, our team dog, and a general enthusiasm for pets (cats and goats included), won many of us over.
We're always looking for more people to join us at PlanetScale. If this article's been of interest checkout our jobs page.